Are you looking for a way to celebrate and support workers in healthcare or another essential industry? Whether you want to thank a family member or friend on the frontlines or share your gratitude with a healthcare hero at random, Surprise.com lets you spread kindness and positivity to those who deserve it most.
Here's how it works:
1. Decide whom to Surprise.
From nurses to grocery store cashiers to postal workers, you can send anyone a Surprise to say thank you if you have their email address. Or, use our interactive map to choose a healthcare organization near you (or wherever you like) and we'll help you make their team members feel appreciated.
2. Add a text or video message.
Use one of our suggested messages or customize your thank you note any way you want.
If you draw a blank on what to say, don't overthink it! Share why you're grateful for their work or offer a few personalized words of encouragement during this stressful time. Almost any message you send is guaranteed to bring a smile to someone's face.
3. Customize your Surprise.
With Surprise.com, saying thank you to a hero is entirely free. But if you do want to give something extra, we've got you covered.
Simply select the amount you'd like to contribute toward a gift along with your billing details, and Surprise.com will take care of the rest. We've got tons of amazing gifts ready to go—subscription boxes, Blue Apron food deliveries, Audible memberships, store gift cards, online fitness courses, and even MasterClass passes—so that everyone winds up with something they love. (And if the first gift isn't a perfect fit, the recipient can always swap it out for something different.)
If you provide an email address, we'll notify the hero of their Surprise there. Otherwise, we'll work with our hospital partners to get your gift into the right hands.
Celebrate heroic people around the world today.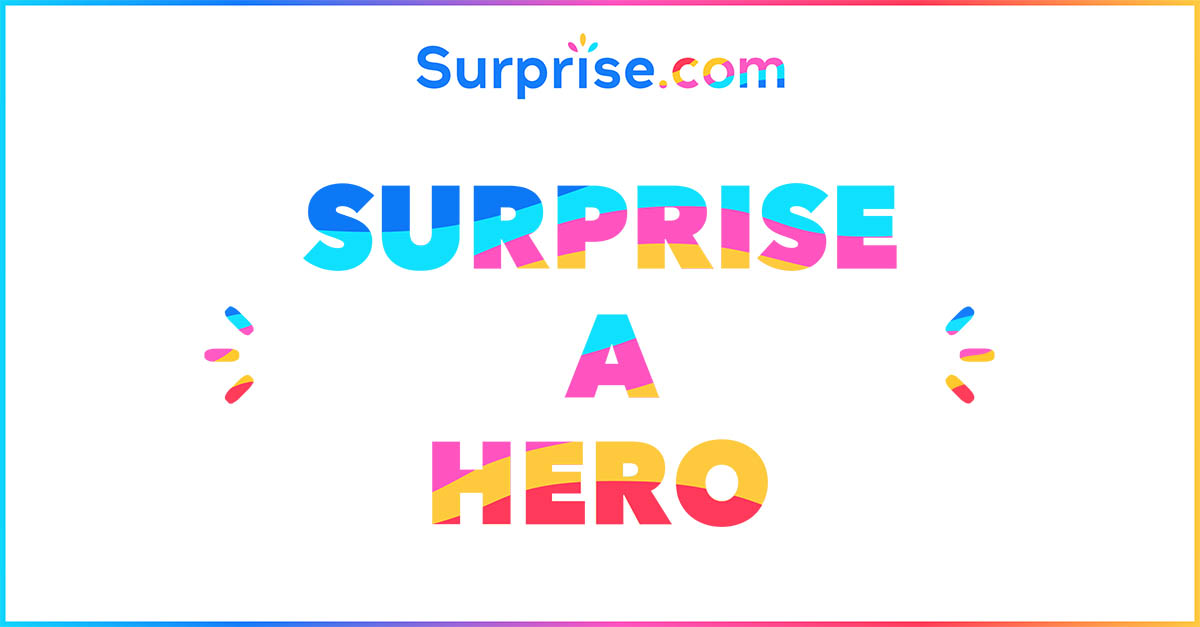 Get out app from Apple store or Google play