Recognize

Motivate

Reward

Appreciate

Encourage

Value

Acknowledge

Engage!
Surprise HR is a turnkey solution for a bold new approach to employee recognition.
1
Our experts structure a program that fits your organization and budget.
2
Your employee receives an email that marks an occasion and invites them to click a link for their Surprise.
3
A fun and engaging online game reveals their reward. Digital rewards are fulfilled online.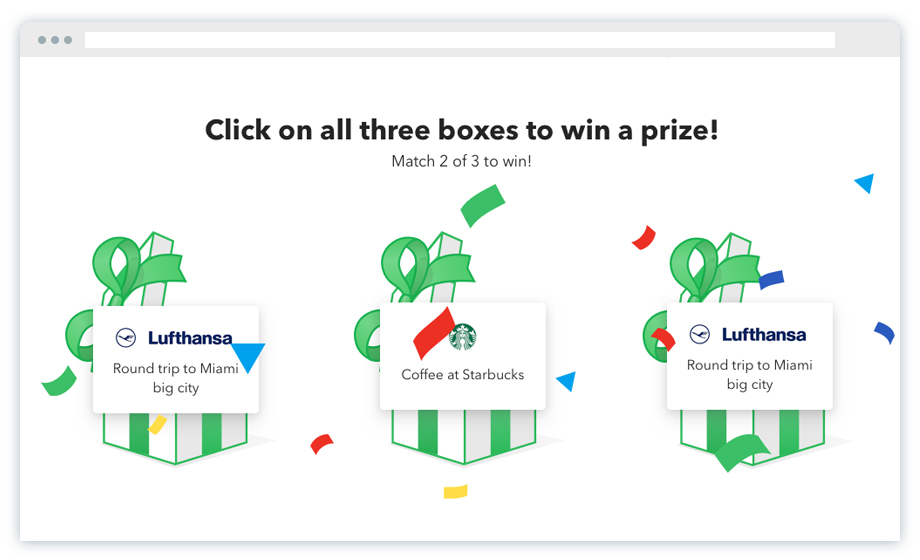 4
Premium experiential rewards are personally curated by our in-house concierges.
5
Our team tracks your program's progress in the Surprise HR SaaS-based portal, where you can also monitor and obtain reports.
Premium Surprise HR Menus
Whether it's a round of golf at a nationally recognized course, a trip to New York for a Broadway show, or an afternoon of horseback riding or paintball – our priority is delivering the "wow!"
Request a Premium Surprise HR menu for your location.
Surprise HR meets all your recognition program needs.
Surprise HR is automated and completely turnkey.
We help you structure a program to fit your strategy, including investment per employee and how your budget is distributed across variable reward values.
Spot and peer-to-peer recognition enable Surprise HR for discretionary rewards.
Prizes of different values are distributed randomly, according to your program profile, based on the principle of variable rewards. Any surprise can be exchanged for one of equal value.
Surprise HR analytics make it simple to monitor your program and meet compliance and reporting requirements.
of people share their Surprise HR experience with colleagues
look at a single Surprise HR email more than twice
of people said the addition of Surprise HR made them feel that their company really cares about them
of people ranked Surprise HR as the most fun perk at their company
of people share their Treats experience with colleagues
look at a single Treats email more than twice
of people said the addition of Treats made them feel that their company really cares about them
of people ranked Treats as the most fun perk at their company